Successful Church Capital Campaigns
Over 300 successful church capital campaigns in the past 30 years based on stewardship and community engagement.
Wisdom from fundraising best practices and successes over many decades.
Our work extends to churches of all sizes and denominations across the United States.
On average we raise multiple times annual giving through seeking leadership and planned gifts.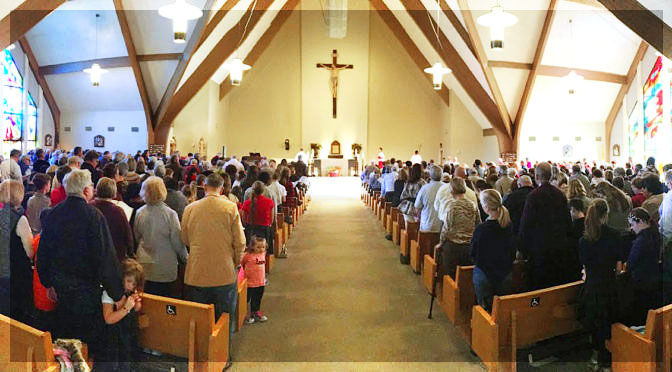 Successful Church Capital Campaign
St. Thomas More Catholic Church
St. Thomas More Parish in South Kansas City welcomed their new pastor Fr. Justin Hoye with open arms. They gave him a whole month before the parish staff brought up the required fire suppression system in the church. The parish had less than a year to abide by the City Code enforcement department requirement to bring the worship space up to code, Then the School Board notified Fr. Justin that the school technology was 20 years out of date, that they needed a security update, and that an education fund could be a blessing to new families who could not afford school costs. The Pastoral Council calmed his nerves by reminding him that the parish conducted a very successful capital campaign 10 years earlier (that was managed by Church Development) that resulted in a new foyer that was well loved by all. So Fr. Justin and the Church Development capital campaign consultant held a series of town hall meetings in which all the proposed projects were laid out visually, and parish staff walked through all the details and answered the many questions. Fr. Justin produced several high quality videos that presented the capital campaign, the facility plans and the calling to do all they could to fulfill the parish mission. He even produced a video which presented his request to all households throughout the parish. The parish responded generously with pledges in the millions of dollars. Fr. Justin is now considering a planned giving campaign which will invite all members to remember the parish in their estate plans.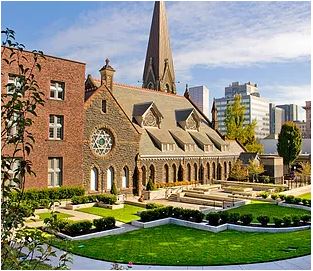 Successful Church Capital Campaign
First Presbyterian Church Portland
First Presbyterian Church of Portland Oregon was established in 1854 and hosted the General Assembly in 1891. The wood work in the sanctuary is an architectural legend. Such a beautiful structure, at such an advanced age is naturally going to have maintenance issues. Pastor Rev. Dr. Audrey Schindler invited congregational input from members in the development of plans to renovate the facility. Their long range vision includes both invisible structural improvements like earthquake anchors and dramatic improvements like revitalizing the great hall. The Session, Renovation Committee and members spent many months in dialog discerning priorities. They retained Church Development to oversee a church capital campaign based on community building and prayer. This widespread involvement stimulated a surprise $500,000 lead gift and more than adequate funding to complete the first phase of the restoration.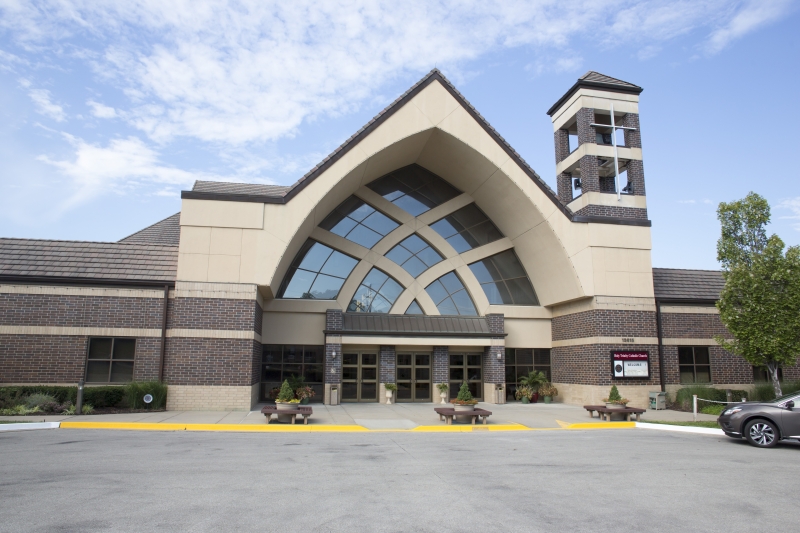 Successful Church Capital Campaign
Holy Trinity Catholic Church
At Holy Trinity Parish in Lenexa, Kansas, Fr. Mike Koller had already run one debt campaign with modest success, so he was not excited when the new parish business manager Sean Malone, suggested that they consider another debt campaign. Both Fr. Mike and Sean had previous business experience so they took a rational look at what might be possible financially and how they could increase annual giving. Their first smart move was to hire Jeremy Heinen as the Director of Stewardship. Jeremy took the Church Development's Stewardship System and implemented it systematically, which resulted in an increase in annual giving of 18%. Then Jeremy worked with the Church Development consultant to manage one of our most successful church capital campaigns. $3,200,000 later, the parish debt is under control and the culture of stewardship is growing in the parish.
Successful Church Capital Campaign
Sacred Heart Catholic Church
At Sacred Heart Parish in Prescott, AZ, Fr. Darrin, the pastor and Gene Murphy, the parish business manager, are the dynamic duo. Together they came up with the brilliant idea to install solar panels in the parish parking lot that would serve as shade for cars to park under, and to generate enough electricity to power the school. They contacted Church Development to get help in managing a capital campaign to raise funds to improve the parish facilities including a radical renovation of the worship space. We conducted a parish wide feasibility study that both informed all members about the plans and asked for their input on prioritizing the different aspects of the plans. We discovered the driving values of the congregation, and planned the campaign around those priorities. After a successful church capital campaign and a beautiful restoration, the church has a new spirit of enthusiasm.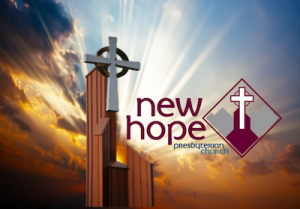 Successful Church Capital Campaign
New Hope Presbyterian Church
New Hope Presbyterian Church built a beautiful new sanctuary, but the ensuing debt had been strangling their operational budget for years. Their town of Castle Rock Colorado is among the fastest growing communities in the US, and new homes, shopping centers and commercial facilities were blossoming all around the church. Unfortunately, the crippling debt prevented the church from investing in outreach/evangelism to invite newcomers into their vibrant church. Pastor Russ Kane asked the congregation if they would like to mount a debt campaign. The Session guided the congregation through a consensus based decision making process. Their solution was to invite all members to make a three year pledge, with 90% of the funds to go towards debt relief and 10% to go towards outreach. They retained Church Development to manage a successful church capital campaign that had community building and prayer at the center. At this point, both giving and morale have reached an all time high.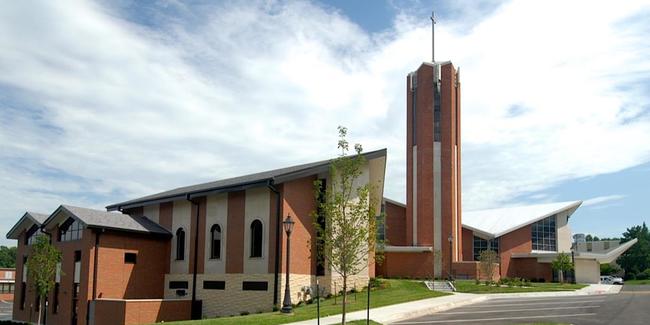 Successful Church Capital Campaign
St. Ann's Catholic Church
One of the largest and busiest parishes in the Kansas City archdiocese, St. Ann's parish boasts a thriving 450-student school and a church community with a strong senior citizen backbone, many of whom have been parishioners since the parish was built in the 1960's. With plans to update the parish that would benefit the old and young, community members of all ages would have to unite in conducting a successful capital campaign – especially since its success would require seven-times annual giving.
Fr. Keith Lunsford, who had recently arrived at bustling St. Ann's from a small town in rural Kansas, hosted meetings in his living quarters, often with well-meaning parishioners packed into every inch of his modest home. Coached by Church Development, Fr. Keith developed a network of competent volunteers, most prominent being Darin Heyen. A professional builder, Heyen, volunteered by facilitating discussions about the three main components of the master plan: adding to the school, updating the church, and constructing a new chapel. Thanks to dynamic leadership by Fr. Keith that sparked action by community members of all ages, St. Ann's met its unprecedented fundraising goals.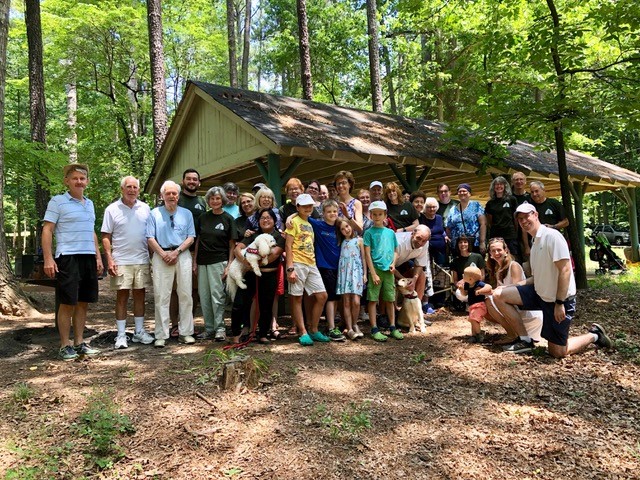 Successful Church Capital Campaign
Oglethorpe Presbyterian Church
Rev. Marthame Sanders was the pastor of the church of Dick Van Dyke's childhood. Unfortunately, that was the last time that the church had a new roof. Marthame had to raise funds for the roof, and other maintenance items that were not exciting, but necessary. The Session interviewed several firms but hired Church Development because of our focus on stewardship. Together, we designed one of our most successful church capital campaigns that engaged all members socially, provided members who were uninvolved in an episodic volunteer opportunity, and made the time of prayer and discernment fun. During the capital campaign our focus on stewardship resulted in an increase in annual giving of over 50%.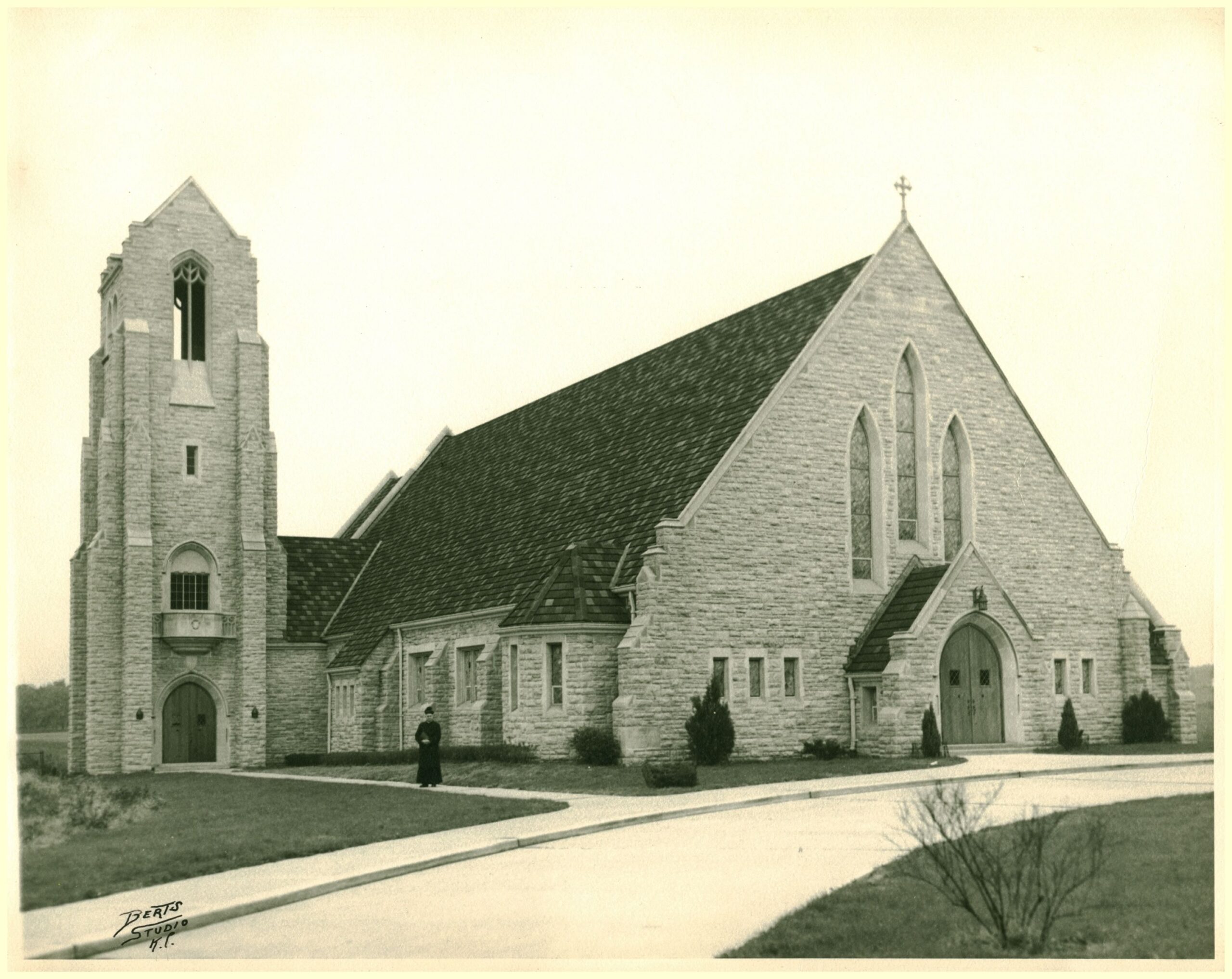 Successful Church Capital Campaign
St. Agnes Catholic Church
For five years, St. Agnes Catholic Church followed a classic recipe for debt accumulation. Basic administrative costs totaled greater than its yearly income, partially due to its failure to adapt to a shifting community demographic. Hindered by a 90% turnover among its school staff, the outlook looked grim for St. Agnes until Fr. Bill Porter arrived. Fr. Bill oversaw a successful fundraising effort at St. Michael's the Archangel in Leawood, KS, and the diocese hoped his confidence and business savvy would help pull St. Agnes out of the red.
Fr. Bill negotiated a debt reduction program with the diocese that would forgive one dollar for every two dollars paid. He worked tirelessly, aiming to target each parishioner on a personal, face-to-face basis, often over a meal. Conversation by conversation, dinner by dinner, person by person, Fr. Bill helped raise the necessary capital, which happened faster than expected, thanks to the innovative debt reduction program and assistance from Church Development.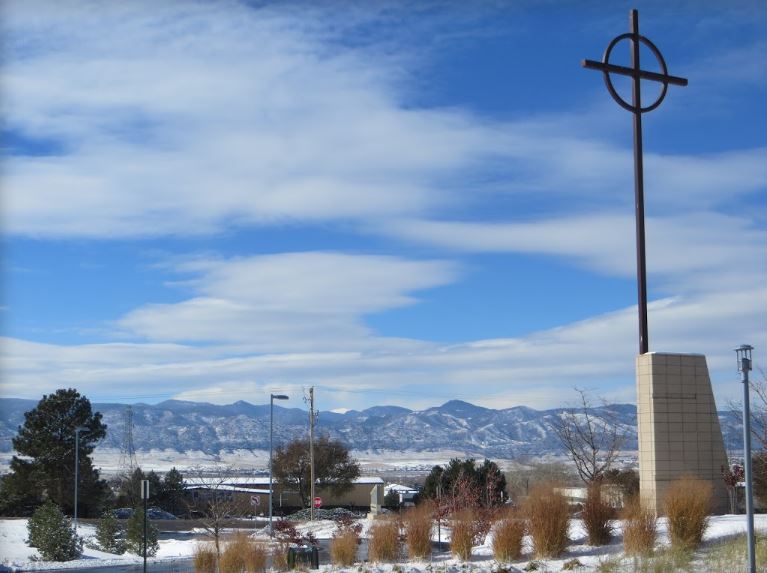 Successful Church Capital Campaign
Grace Presbyterian Church
Grace Presbyterian Church had long since outgrown their facility when the foundation began to crack and allow weeds to grow up through the floor of the fellowship hall. The geodesic dome shaped sanctuary was unique, the stained glass windows were colorful but the facility no longer served the congregation. Pastor Dan Dolquist facilitated a year long visioning process that invited all members of the congregation to share their highest hopes for the church. The results were a unified body that boldly purchased land in a field that was out on the edge of the growing community in south Denver. The new church now stands high on a hill with dramatic views of the front range of the Rocky Mountains. The vibrant congregation welcomes new young families every month. Their efforts to grow their facilities matched their efforts to grow in their relevance to young families. Three capital campaigns (that were managed by Church Development capital campaign consultants) in a row funded the construction and growth of Grace, and the dividends are now paid all week long in this vibrant church.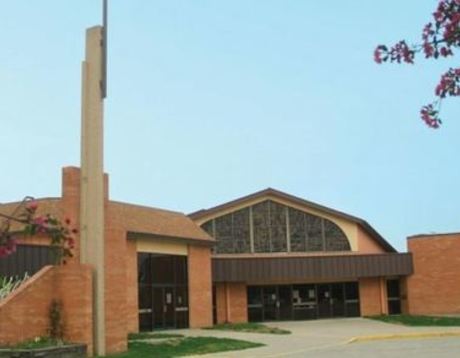 Successful Church Capital Campaign
St. Gregory of Barbarigo Catholic Church
A growing parish in a college town, St. Gregory's was shaken by the retirement of its pastor amidst a period of financial hardship. In addition to facing seven-figure debt accumulation, the parish council knew its outdated building needed remodeling and a new youth minister had to be hired.
Sue Dorrel, business administrator, spearheaded an effort to secure the parish's financial stability. With her help, Church Development guided parishioners through the visioning process, which spurred open dialogue between them and their new pastor about the church's future. As part of an overwhelming community response, an individual volunteered to underwrite the cost of the next step, the feasibility study, which eventually developed into a full-fledged capital campaign. The successful church capital campaign raised the funds necessary to pay off the debt, hire a new youth minister, and underwrite the cost of remodeling.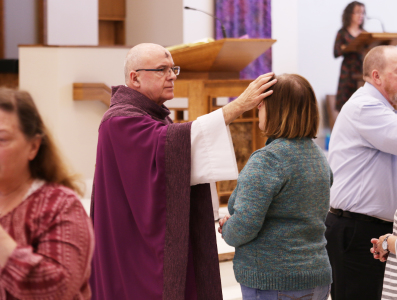 Successful Church Capital Campaign
Holy Family Catholic Church
Since its foundation in North Kansas City in the 1980's, Holy Family Parish's size had nearly nearly tripled and an expansion was desperately needed. With the help of Church Development, they devised a plan to run a series of successful church capital campaigns to raise funds to pay off debt and purchase new land for a larger church.
To build a foundation of positivity for future capital campaigns, Church Development assisted Megan Burdolski, business administrator, in a vigorous stewardship education effort during the initial campaign. As a result, $1.8 million was raised—$1 million from a grant by a special donor and $800,000 from smaller donations by the parish community.
The promising foundation laid during the initial campaign led to a prayer-based solicitation process during the second campaign, the goal of which was to build a new church. Capital raised totaled $1.8 million once again, but this time from family donations alone—with no huge grants from wealthy donors. This doubled the parish's annual giving, which was about $900,000 at the time.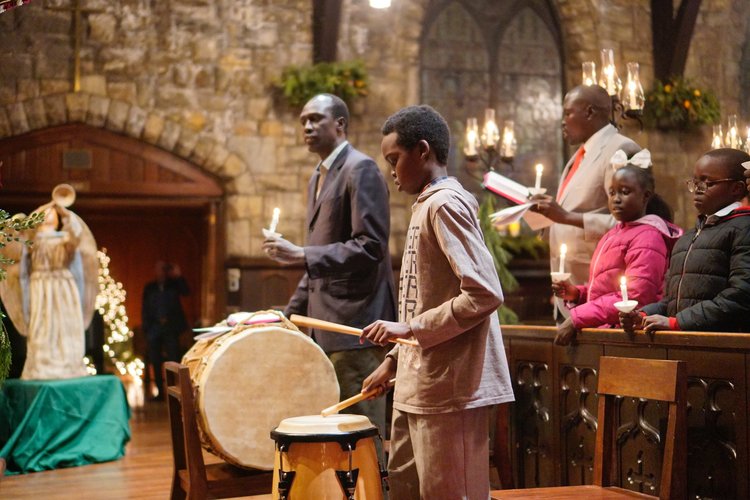 Successful Church Capital Campaign
St. Paul's Episcopal Church
For decades, St Paul's Episcopal Church conducted a capital campaign every three years. The funds raised went toward the purchase of adjacent lots, on which a new multi-purpose building and athletic fields were constructed. As the school thrived, the church sat nearby, virtually ignored, appropriated little money for maintenance. Water stains damaged the walls, the roof leaked after storms, and parts of the food bank sank away from the main building as the foundation crumbled. Certain areas of carpet would even "squish" after storms, harboring mold and fungus.
Rev. Dr. Stan Runnels, a man described by his parishioners a lovable and charismatic leader, elected to stay at St. Paul's and lead efforts in restoring the church despite being nominated for bishop in his home diocese in Louisiana. He arranged tours through the dilapidated church, knowing his parishioners would donate if they saw the extent of the need for repairs themselves. Rev. Runnels even narrated a video tour, so those unable to see the damage for themselves could view it through a digital presentation.
Because of Rev. Runnels efforts, and in coordination with Church Development, St. Paul's earned donations totaling over 300% annual giving, all of which went towards the restoration and healing the neglected church.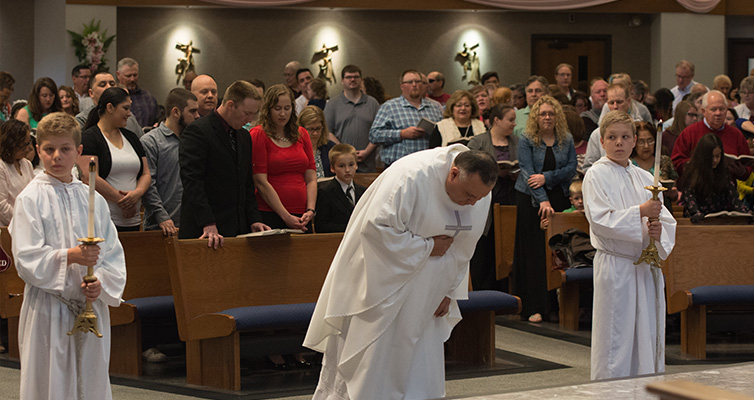 Successful Church Capital Campaign
St. Matthew Catholic Church
An older parish in a working-class neighborhood, St. Matthew's focused largely on complete parish-involvement when it looked to expand. Its capital campaign to build a new parish hall, an early childhood center, and rectory secured pledges from 670 of the 1,100 families. Church Development raised over 2.5 million in pledges, exceeding annual giving by over 1 million dollars. The parish's focus on involving all members in the planning process led to high levels of satisfaction reported by parishioners and staff and an unusually large executive team of over 60 people. Church Development's three-year follow-through program included assistance in increasing giving during the church's annual stewardship campaign.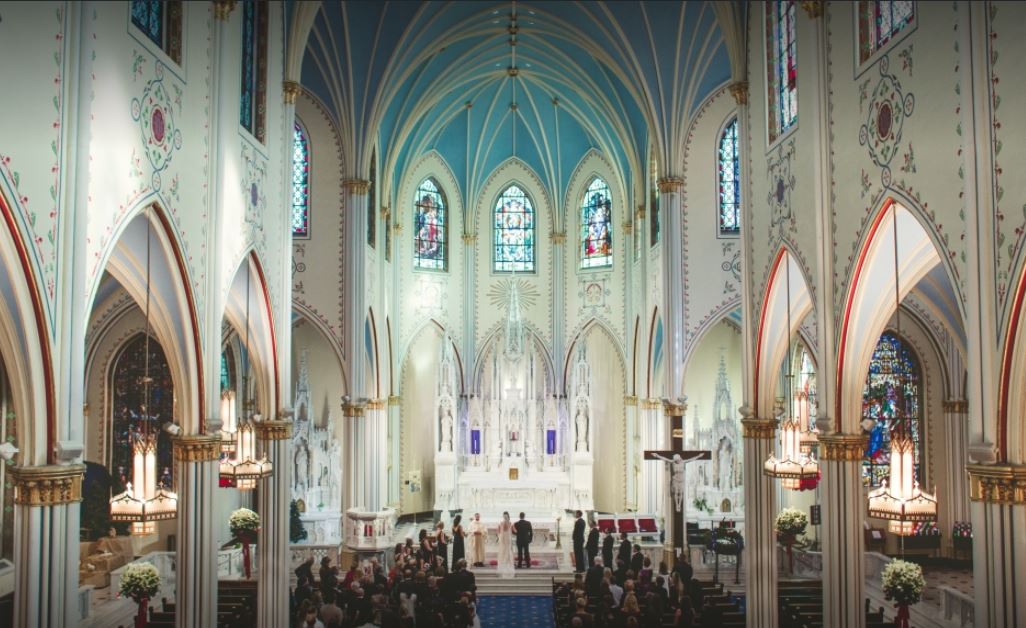 Successful Church Capital Campaign
Our Lady of Perpetual Help Catholic Church
Before its most recent capital campaign, the church building at Our Lady of Perpetual Help in inner Kansas City was stuck in a pre-modern age. The church had no air conditioning, and the electrical wiring, plumbing, pews, walls, ceiling, and roof had all become outdated. Fr. Jim Shea got us started with this campaign and knew the parish was victimized by urban sprawl, with many former members moving to the suburbs. Church Development and Fr. Jim designed a campaign around engaging current and former members of the parish with the goal of spiritual and physical renewal. Capital raised totaled over three times annual giving, with more than half of that coming from donors outside of the parish.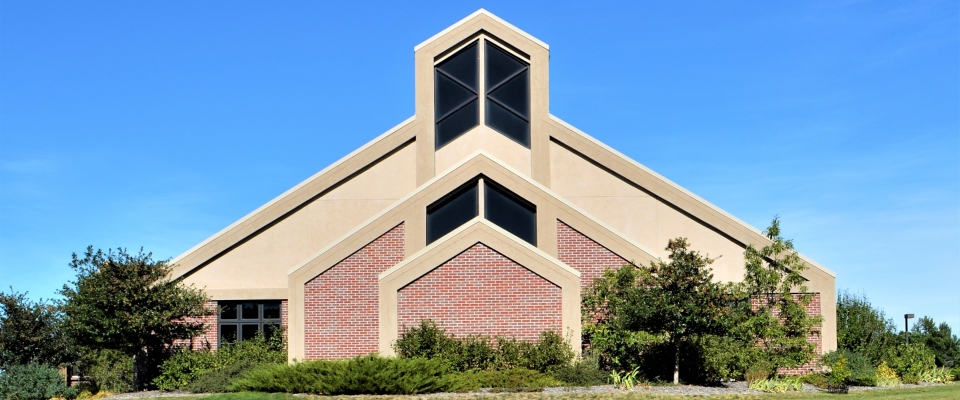 Successful Church Capital Campaign
St. Paul's Presbyterian Church
St. Paul's Presbyterian Church was losing parishioners and facing a debt equal to the its total value. Just after the Denver Presbytery advised the session to close the doors, sell the church, and use the profits to repay its debt, St. Paul's pastor resigned. With no leadership and an uncertain future, the safest move was to sell, which would leave the remaining parishioners looking for a new church home.
However, because of their love for the parish and its members, the Session decided to save the church. They believed in each other, their mission, and their community enough to move forward with fundraising efforts despite the risk. Assisted by Church Development, they conducted a capital campaign, raised more than enough capital to repay the debt, pay their mortgage to the Presbytery, and hired a new full-time minister.
Successful Church Capital Campaign
Our Lady of Lourdes Catholic Church
A rural parish in the small town of Harrisonville, MO, Our Lady of Lourdes faced a formidable debt accumulation from the construction of a new church. To make matters worse, the parish lost many parishioners to a new parish that had formed nearby. Fr. Paw Lwin was tasked with building a cohesive parish identity around a culture of stewardship, which would lead to lessening the parish's debt. His devotion to strengthening the feeling of community manifested itself in a series of listening sessions facilitated by Church Development and a subsequent, successfully run capital campaign which saw the number of families pledging increase by 60% the first year and raised 200% of annual giving in three year pledges. It's newfound identity refocused the parish, resulting in generous giving.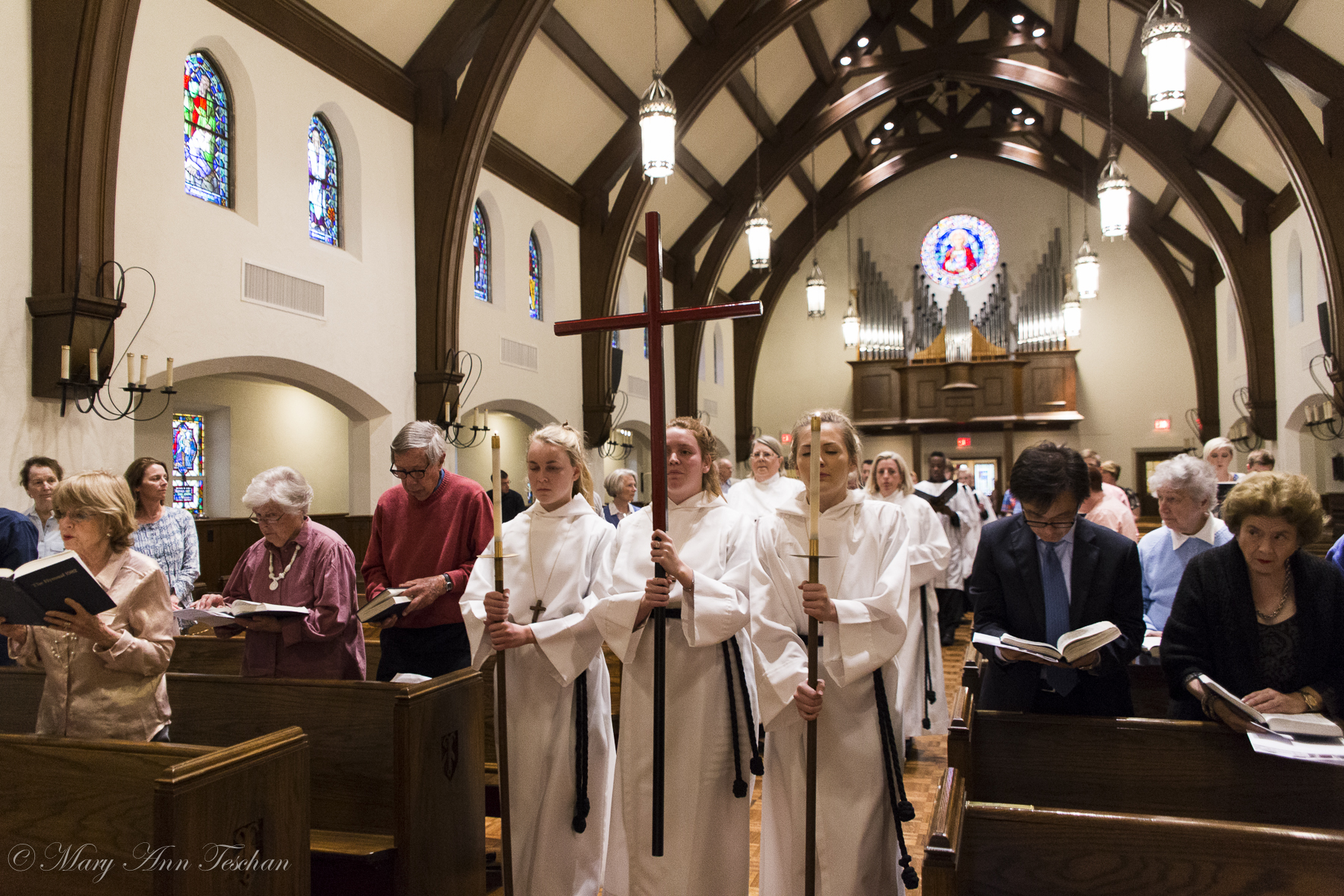 Successful Church Capital Campaign
St. Andrew's Episcopal Church
According to a 2012 Pew Foundation study, nearly 37% percent of religiously unaffiliated Americans consider themselves "spiritual, but not religious" (SBNR). Fresh off of a successful "Triple R Campaign" that centered on rebuilding, restoring, and renewing St. Andrew's Episcopal Church in Kansas City's Brookside neighborhood, Fr. John Spicer looked to expand and diversify his parish community by targeting SBNR individuals.
After overseeing research conducted by the University of Missouri-Kansas City, Fr. Spicer found that low-pressure promotion along a popular walking trail, which ran adjacent to the church's youth center, would be the most viable way to promote the church's message to surrounding spiritual community members. Thanks to focused, goal-oriented research by its pastor, St. Andrew's identified its next project: a youth center. With the help of Church Development, a successful church capital campaign will allow for construction of the center, which will appeal to young adults in the Brookside neighborhood and who fall into the SBNR demographic.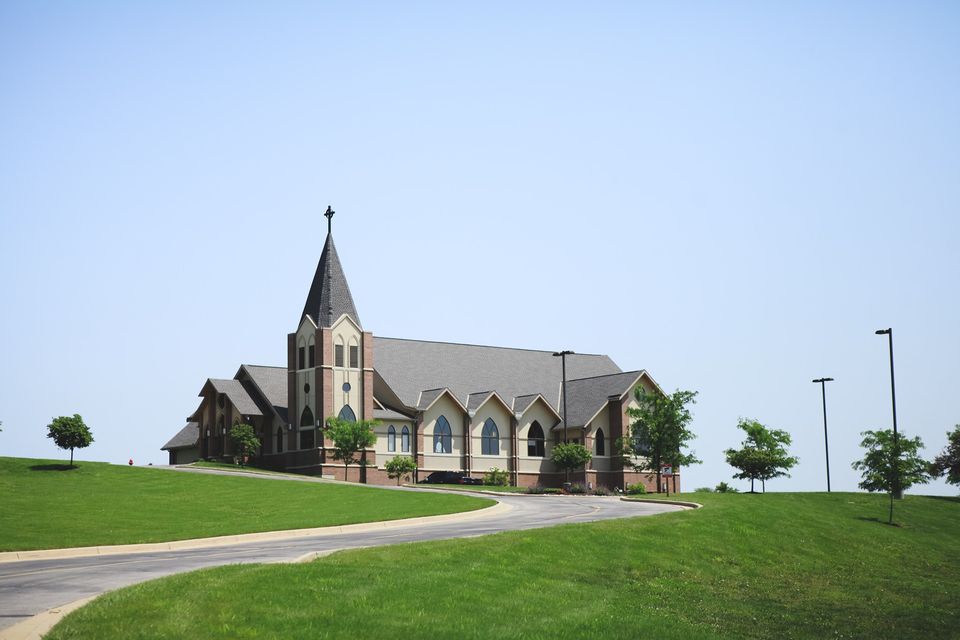 Successful Church Capital Campaign
Twelve Apostles Catholic Church
As a new parish in a small town, Twelve Apostles Parish was growing rapidly and needed a worship space to call its own. Its pastor, Fr. Charles Rowe, was a former engineer and knew the value that comes with being proven and research-based. He selected Church Development to manage his parish's capital campaign because its stewardship-based system is based on research about giving patterns from churches across the United States.
Fr. Charles led his congregation through a successful capital campaign, raising over 600% of annual giving in three-year pledges. Perhaps the most spectacular element of the campaign was when the mild-mannered priest successfully invited a donor, a practicing Methodist man, to give the land for the new church!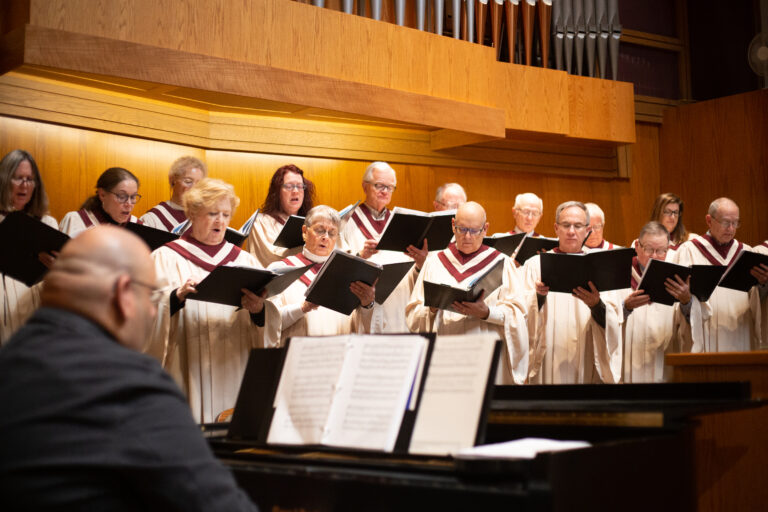 Successful Church Capital Campaign
Southminster Presbyterian Church
Southminster Presbyterian Church was anchored by a compelling core of parish leaders, including a bank president, a small-business owner, and an experienced pastor, for nearly a decade. The group guided Southminster's annual capital campaigns for nine years to a moderate level of success, raising an average of about 100% of annual giving in three-year pledges each time. Exasperated with running three back-to-back campaigns, the team, intrigued by Church Development's average of raising 250% of annual giving, decided to contract the company for outside help.
After tailoring the campaign to the unique needs of the parish, Church Development raised over 300% of annual giving in three-year pledges. One leader, satisfied with the results, asked a facetious question during the post-campaign evaluation—"Why didn't we call you nine years earlier?"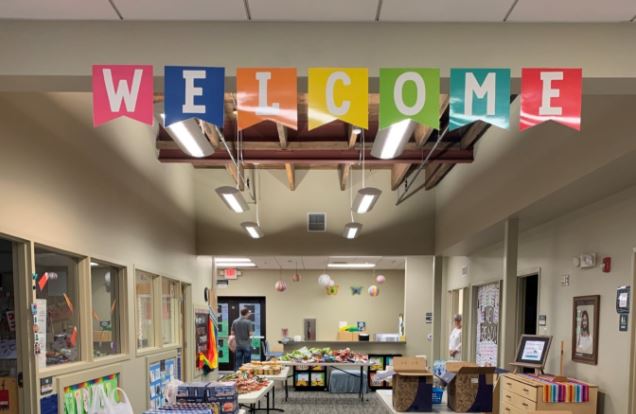 Successful Church Capital Campaign
Trinity Lutheran Church
A parish that today spans three locations in both suburban and urban communities, Trinity Lutheran turned to Church Development as it considered expansion to a new campus in growing Shawnee, KS. After identifying a new building on 17 acres of land, the church considers the opinions of all members as it discussed undertaking a massive capital campaign. Answering questions and providing information, Pastor Lee Hovel attended ten public-forum events, which featured digital presentation that educated parishioners on the church's vision and possible future plans.
After deciding to fund a capital campaign, Trinity Lutheran invited lay leaders within the parish to coordinate with their pastor in formulating a "road map" for the church's future. In addition to centering his homilies in the weeks before the campaign around stewardship and discernment, Pastor Hovel also invited key individuals to testify about the importance of giving after the services. The campaign raised 150% annual giving and saw a 10% annual giving increase.
Looking for something specific?
We have decades worth of case studies, campaign brochures, pledge cards, prayer guides, calendars, event ideas, letter templates, etc. Let us know what you're looking for and we will send you what we have.
Contact Church Development
Have a question? Need stewardship support? Our people aren't salesy, they want to support your mission.
15 E 55th Terr, Kansas City, MO 64113
Church Development is an International Catholic Stewardship Council Partner