About Church Development
Who we are informs what we do. Our culture makes all the difference. Our stewardship-based church capital campaign consultants and support staff are here for you.
Trust Worthy
The financial and time resources of your church are sacred blessings. We take that seriously and practice good stewardship of your community.
Experienced
With over 30 years of organizational development experience, we bring wisdom from previous success and failures to help you achieve goals.
Professional
Anyone can mass mail a pledge card. Our best practices grow generosity, increasing annual and capital giving without pressure-based asks.
We Are Experienced Church Capital Campaign Consultants
We strategically plan, manage, and follow up with church capital campaigns. Our specialty is growing a culture of stewardship through prayer, connection and shared decision-making. We utilize research-based best practices in fundraising to strengthen communities of faith.
Wisdom from fundraising best practices and successes over many decades.
Our work extends to churches of all sizes and denominations across the United States.
On average we raise multiple times annual giving through seeking leadership and planned gifts.
The Church Development team is made up of a group of talented professionals. We have dedicated our lives to helping churches grow in generosity. Our staff is committed to helping churches acquire the resources they need to fulfill the Great Commission. Since 1992 we have been studying the latest research on stewardship and building our own data bank of experience. Now we use this data to help churches with successful capital campaigns, annual stewardship campaigns, and planned giving ministries. We help you build a culture of generosity in your church, rather than just execute fundraising programs. 
For us, it's all about stewardship – learning how we can better let God's blessings flow through us to bless and build God's kingdom here on earth.
Denis Greene, founded Church Development out of his desire to see churches expand to meet the unique visions God has planted in the hearts of the faithful. 
Each church has a unique approach, but Denis' experience was that fundraising firms working with churches on capital campaigns were just using a secular fundraising model. They threw in a few bible verses and an allusion to stewardship to try to spiritualize the process. Therefore, Denis set out to build a capital campaign service that was truly built on prayer, community building, shared decision making, stewardship education. Church Development was created. Today we are a vibrant team of experts working across the country to support parishes through spiritually supportive church capital campaigns.
"From the beginning the scope and manner of the campaign was suited to our particular needs and history. We felt that our situation was special in the eyes of Church Development. This was evident in the follow-up phase of the campaign. This commitment gives us a sense of security and keeps us to the task. Overall, we feel that Church Development has been very competent in addressing our campaign needs and we are grateful for this service.  In some ways we feel that we have found a new friend."
"We have been delighted with the leadership, guidance, and keen insights Church Development has provided us throughout our very successful capital campaign. The integrity, intelligence, and creative resourcefulness of the Church Development consultants are simply splendid, way beyond what we've experienced with the other consulting service we've used in our four previous capital campaigns over the past 24 years. Their understanding of our church culture and wise guidance of the whole campaign process are invaluable gifts which we plan to employ (and enjoy!) in future endeavors."
"There were a number of people in our congregation who felt initially that our goal was extremely ambition for a church of our size and economic abilities. The thing that struck me in our initial meeting with Denis Green and Darryl Prater from Church Development was their emphasis on a capital campaign as primarily an opportunity for spiritual growth as a church.  The priorities that they set, and the focus they have as an organization, really helped us set the agenda for our congregation, that this is an opportunity for people to grow spiritually, and that in many senses, raising the money is a by-product of spiritual growth.  That impressed me right up front, and I felt like these are the right people to do this campaign for us."
Join Us
Our Clients Are Like Family
Through regular capital campaign committee contact, organizing and training volunteers, attending worship services, interviewing parishioners for feasibility study feedback, speaking at campaign events, and many more activities, we truly become a part of your faith community. Hired as consultants, grown into friends. Consultant-friends.
Our Team of Church Capital Campaign Consultants
When you hire us you get the whole team. Our staff includes professionals with a variety of expertise areas to support each aspect of your church capital campaign project. With support in strategic planning, major donor research, copywriting, grant writing, graphic design, administration, printing, mailing, gift solicitation, and digital media, you have what you need to achieve your goals.
Denis Greene
Founder & CEO
Greene began working in the nonprofit development field in 1981. He founded Church Development in 1992 after a near-death experience motivated him to integrate his faith, education and skills in work that served the church and the virtue of stewardship. His undergraduate and graduate studies are in organizational development and he has helped over 300 churches across the USA raise more than $300,000,000. Greene is a member of the National Association of Church Business Administrators. He is the author of The Stewardship System, Stewardship-Based Capital Campaigns, and How To Ask For Donations as well as numerous articles on stewardship.
Denis Greene is a proud member of the elite Catholic Speakers Organization, CatholicSpeakers.com.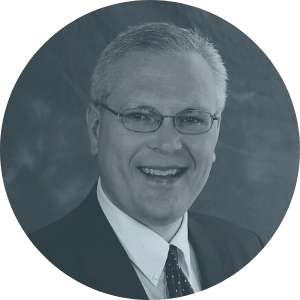 Darryl Prater, MCM
Senior Consultant
Darryl Prater has served in church ministry for over 30 years, gaining experience as a pastor, church musician and a church fundraising professional. As a seasoned senior consultant he is passionate about leading churches to achieve their spiritually-focused stewardship goals. Darryl is actively involved in his church as a volunteer choir member and orchestra director. Outside the office Darryl enjoys, walking, fishing and yard work.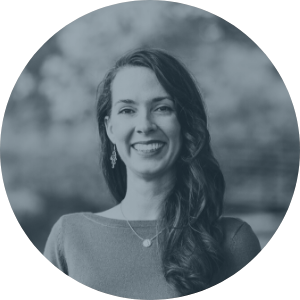 Meredith Miravalle, MA
Director of Outreach
Meredith Miravalle brings 10 years of ministry and project management experience to her position as Director of Outreach. She is a graduate of Loyola University Chicago and Franciscan University of Steubenville. Formerly the Director of Campus Ministry at her high school alma mater, Meredith has a passion for building community and strengthening faith. You'll find her easily accessible to share resources or set you up for a free web training.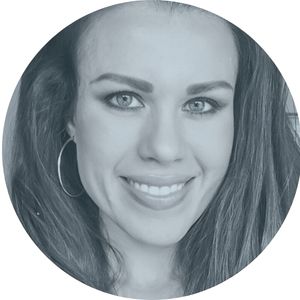 Sophie Legenza
Office Manager
Sophie is the organizer of all things Church Development. She has many years experience volunteering in the community and in her children's schools. She enjoys travelling, cooking, yoga and spending time with her husband and children.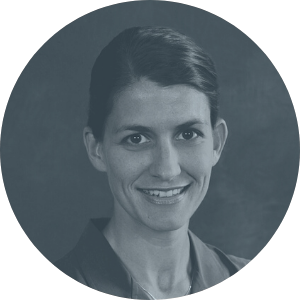 Debbie McShane
Graphic Designer
Debbie McShane has worked in the design field for 25 years, creating for a variety of profit and nonprofit clients. As a seasoned graphic designer she is especially passionate about working on projects with people who are committed to making the world a better place. Outside the office Debbie enjoys spending time with her husband and 3 kids, who keep her on her toes!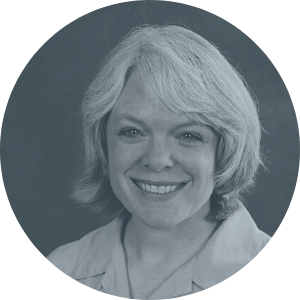 Jody Thatch
Administrative Support
Jody is Administrative Assistant for Church Development. She has many years of experience as owner/operator of a neighborhood business center specializing in customer service, project management and problem solving. She keeps track of myriad details to help give our clients the best possible service.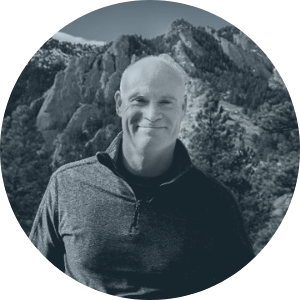 Dan Dolquist, PhD, MA, MDiv
Senior Consultant
Dan began his relationship with Church Development as a client. For the next two decades, each time the congregation he was pastoring conducted a capital campaign, he turned to Church Development. Dan is a veteran of five capital campaigns and 25 stewardship campaigns. He is ready to share his expertise and personal experience with the churches he serves. Dan is the author of Being Here: The Practice of Presence.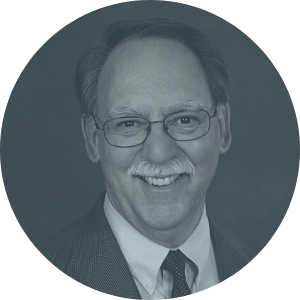 Ed Dobmeyer
Senior Consultant
Ed Dobmeyer has worked with Church Development as a Communications Specialist and Campaign Manager since 1995. He has managed campaigns for churches in the Kansas City area and in the Atlanta area where he currently lives. Prior to joining Church Development, he worked in the field of Adult Education as a teacher, program manager and consultant.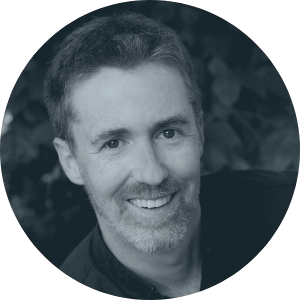 Marthame Sanders, MDiv
Senior Consultant
Marthame Sanders has worked in the church world for 20 years, gaining experience in stewardship development, pastoral leadership, and communication. As a seasoned campaign consultant, he is passionate about advancing individual and congregational generosity. In addition to campaign consultation, he is also involved in the Atlanta community of churches and non-profits. Outside the office, Marthame enjoys his family, music, and performing improv comedy.
Jacque Kelly
Director of Finance
Jacque has over 15 years of experience in small business and non–profit financial management consulting. As a volunteer, she helps both churches and parochial schools achieve their financial goals. In her free time, Jacque hangs out with the Benedictine Sisters in Atchison, KS as an oblate in training and with the Jesuits at the Ignatian Spirituality Center of Kansas City.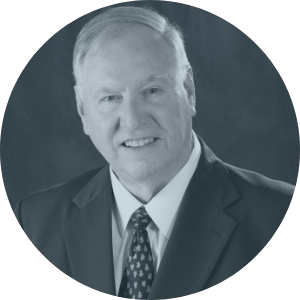 John Shehane
Senior Consultant & Grant Writer
John Shehane is an experienced fundraiser grantwriter, and nonprofit consultant. John is driven be the desire to remain active in the development field and takes pride in providing the best service possible to clients and charities with which he is involved.  John celebrated 50 years as a professional fundraiser during his tenure at Church Development. 
4 Pillars Collaborative
4 Pillars Collaborative – is a synchronized set of church experts who collaborate in the facility planning process. They provide instant counsel to church leaders who are in pursuit of their vision of facility growth, at no cost 4 pillars collaborative
Contact Church Development
Have a question? Need stewardship support? Our people aren't salesy, they want to support your mission.
15 E 55th Terr, Kansas City, MO 64113
Church Development is an International Catholic Stewardship Council Partner